Home Health Supplies 
in San Bernardino County
Make Sierra Pharmacy your first choice for home health supplies in San Bernardino County, Orange County, and Riverside County. We stock a variety of surgical, diabetic, and medical supplies for Inland Empire. Whether you're shopping for compression garments or you need mobility products like a wheelchair, we can cover your needs at a reasonable price.
We bill many of our products to Medicare and IEHP. We also accept most insurance plans. If you're concerned about the cost of the medical supplies needed for your health or the care of a loved one, ask our knowledgeable team about prices and payment options. We look forward to helping you secure the supplies that you need in a timely manner.
For instance, diabetic shoes and wheelchairs are often billed through Medicare. Hospital beds are typically billed through IEHP, and we can deliver your bed for free if needed. We partner with many care facilities to ensure that those in need receive the supplies that they need quickly.
We also offer a variety of equipment for rent, including hospital beds, transport chairs and walkers. Contact us or stop by to discuss rental agreements or sales options.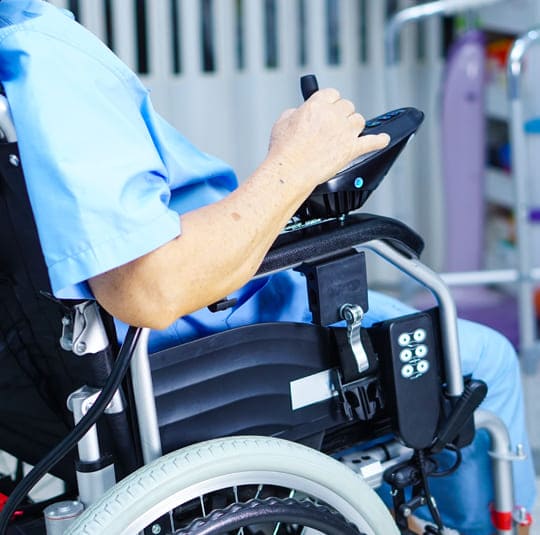 ---
Compression Garments Available Today
Sierra Pharmacy stocks a variety of high-quality compression garments for San Bernardino, Upland, Claremont, Pomona, Rancho Cucamonga, and Ontario residents. They're designed to improve blood flow while supporting the muscles. Many athletes wear compression sleeves and other garments to keep their muscles warm while preventing strains commonly caused by intense physical exertion.
Older adults may wear compression pieces on the legs for blood circulation support and simple comfort. The garments are a good choice for anyone who sits for long periods of time. Compression gear is also recommended for post-surgical support in some cases. We stock a variety of sizes and styles to meet the needs of shoppers of all ages and ability levels.
If you need assistance selecting the right compression garment for yourself or a loved one, ask one of our knowledgeable staff members for assistance. We're always available to answer questions and provide information regarding all home health supplies in stock
When you're in need of home health, support or medical supplies, don't hesitate to visit your nearby Sierra Pharmacy. Don't forget to ask about our free medication delivery services if you struggle to pick up you prescriptions at times.