Home Health Supplies 
in San Bernardino County
Make Sierra Pharmacy your first choice for home health supplies in San Bernardino County, Orange County, and Riverside County. We stock a variety of surgical, diabetic, and medical supplies for Inland Empire. Whether you're shopping for compression garments or you need mobility products like a wheelchair, we can cover your needs at a reasonable price.
We bill many of our products to Medicare and IEHP. We also accept most insurance plans. If you're concerned about the cost of the medical supplies needed for your health or the care of a loved one, ask our knowledgeable team about prices and payment options. We look forward to helping you secure the supplies that you need in a timely manner.
For instance, diabetic shoes and wheelchairs are often billed through Medicare. Hospital beds are typically billed through IEHP. We partner with many care facilities to ensure that those in need receive the supplies that they need quickly.
We also offer a variety of equipment for rent, including hospital beds, transport chairs and walkers. Contact us or stop by to discuss rental agreements or sales options.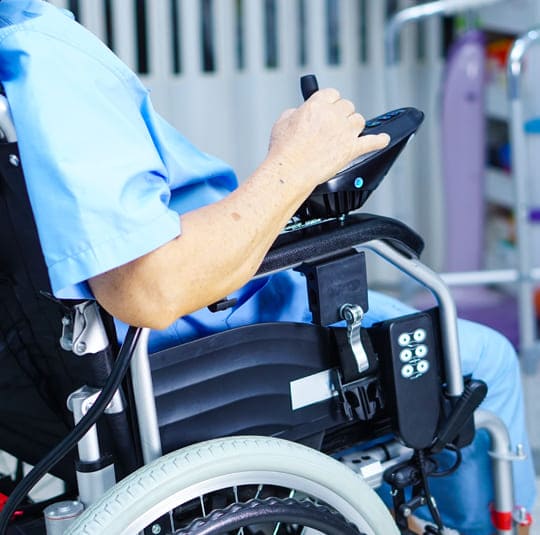 ---
Care for the Whole Family: Veterinary Compounding in Riverside County
Sierra Pharmacy specializes in prescription medicine compounding. In addition to compound medicine for human patients, Sierra Pharmacy also conducts veterinary compounding for San Bernardino, Upland, Claremont, Pomona, Rancho Cucamonga, and Ontario residents. If your dog or cat needs specific medication, we work with their veterinarian to compound the right treatments for them.
In other words, Sierra Pharmacy has a product for all your needs. If you needed a specialized prescription for you or your pets, we have you covered. If you need an off-the-shelf solution for your mobility and bath safety needs, we have those products for you. We are proud to help you live a healthier, more comfortable life through our wide selection of products and services.
When you're in need of home health, support, or medical supplies, don't hesitate to visit Sierra Pharmacy. Call us today.